Headline:
Hupha-Floral
Category: Products » Oral solution, |
Read: 2466 |
Print
| Text size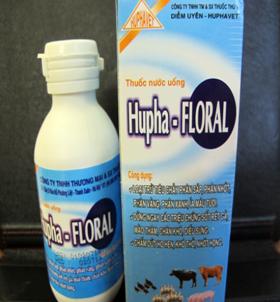 Classification: Oral medications - oral drug vials
Ingredients: - Florfenicol.
- Special solvents.
Application: Exclude wax diarrhea, stool viscosity, stool yellow, green manure, fresh blood diarrhea.
- Stop immediately the symptoms of malaria, chicken, crested dark, dry feet, swelling kite.
- Termination of cough, dyspnea, throat viscosity.
Updated: 10/23/2014
Source Huphavet
Other products...