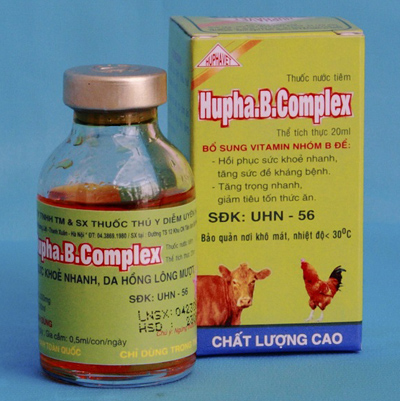 Sort by: Drug injection - injecting drug vials
Ingredients:
- Vitamins B1, B2, B5, B6, B12, PP.
- Solvent enough.
Application: Treat deficiency of vitamin B group
- The drug in combination with antibiotic treatment dog, cat vomiting, diarrhea, pigs, poultry, cattle edema, facial edema, diarrhea.
- Helps livestock and poultry healthy eating, skin, beautiful hair, gain weight quickly, reduce feed consumption.