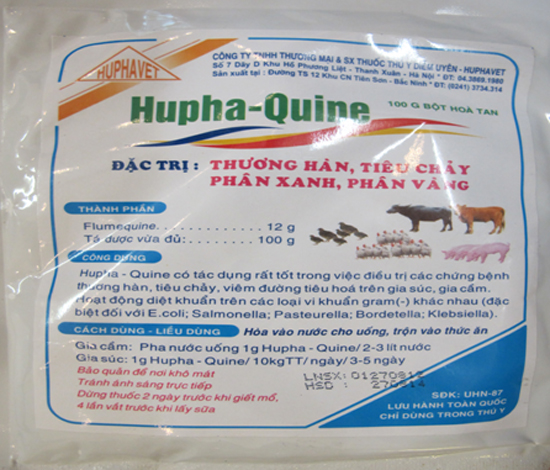 Categories: Thước BOT - Thước Package
Thành sections:
- Flumequine.
- Tá Dược fit đủ.
Used Công:
- Hupha-Quine have effect much good in the terms of the stock trị Bệnh Thương hàn, Focus Cháy, Viêm route Focus ciphertext above gia suc, gia cầm.
- Active kill khuẩn above all categories vi khuẩn gram (-) various specially for the E.coli; Salmonella; Pasteurella; Bordetella, Klebsiella.