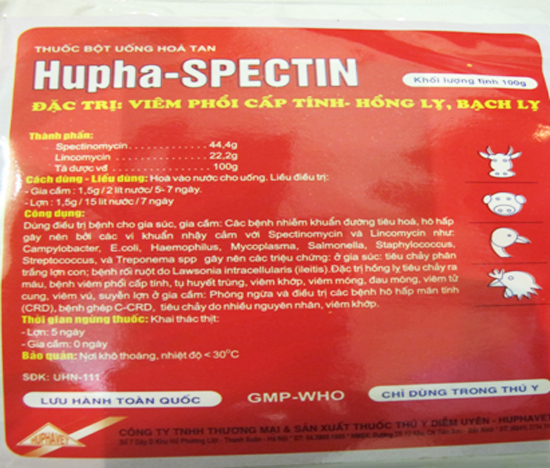 Classification: Powder - Drug Package
Ingredients: - Spectinomycin.
- Lincomycin.
- Excipients.
Uses: - Treatment for livestock and poultry: The gastrointestinal tract infections, respiratory illnesses caused by bacteria sensitive to Spectinomycin and Lincomycin such as Campylobacter, E. coli, Haemophilus, Mycoplasma, Salmonella, Staphylococcus, Streptococcus and Treponema spp causing the symptoms: in cattle: white piglet diarrhea; intestinal disorder caused by Lawsonia intracellularis. Special treat dysentery red bloody diarrhea, pneumonia, acute, haemorrhagic septicemia, arthritis, nails, nail pain, metritis, mastitis, swine and poultry Asthma: Prevention and treatment of respiratory diseases chronic (CRD), C-CRD transplant patients, many causes of diarrhea, arthritis.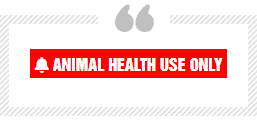 ---