Headline:
Hupha Flor 30LA
Category: Products » Injectable solution, |
Read: 2816 |
Print
| Text size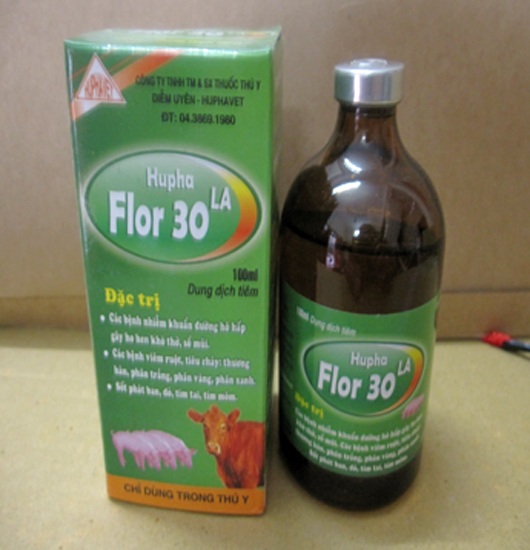 Sort by: Drug injection - injecting drug vials
Ingredients:
- Florfenico.
- Solvents enough.
Uses: - Treatment of respiratory infections cause shortness of breath cough, runny nose; haemorrhagic septicemia; paratyphoid; diarrhea; white stool, yellow stool; mastitis, arthritis; inflammation of the nail; metritis in cattle.
Updated: 10/25/2014
Source Huphavet
Other products...