Headline:
Vitamin C 5%
Category: Products » Injectable solution, |
Read: 3837 |
Print
| Text size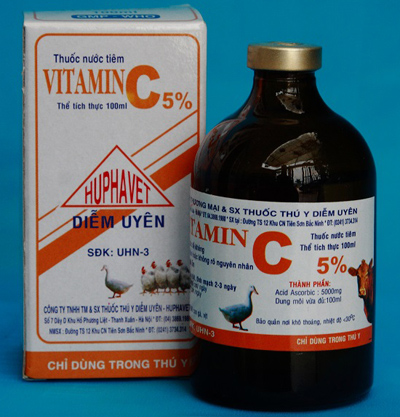 by: Drug injection - injecting drug vials
Ingredients:
- Ascorbic Acid.
- Solvent enough.
Uses: Preventing vitamin C, enhanced resistance.
- Treatment of fever stop eating bacterial infection or inflammation of unknown cause.
- Recovering quickly after ill health.
Updated: 10/28/2014
Source Huphavet
Other products...