ADM and World Vision Vietnam supported the supply of breeding chickens for farmers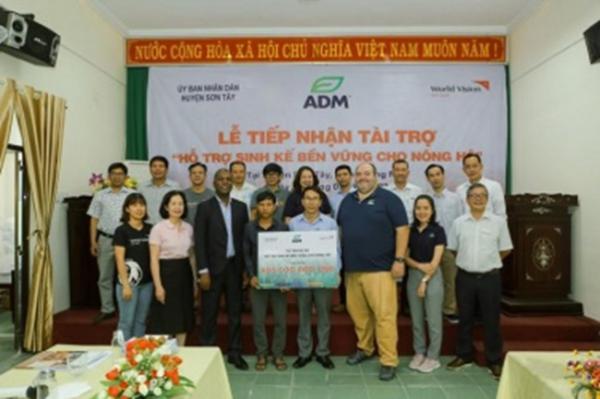 Recently, Archer Daniels Midland Company (ADM) and World Vision Vietnam co-funded a project of supporting sustainable livelihoods for farmers with many difficulties worth of VND 1.725 billion through the supply of breeding chickens in Tra Mai and Tra Van communes (Tra My district, Quang Nam province), and communes of Son Bua, Son Mua, Son Lien and Son Dung (Son Tay district, Quang Ngai province).
This is the first activity implemented in the two provinces of Quang Nam and Quang Ngai in the series of initiatives under the ADM Cares project - a social investment program of ADM enterprises, to support farmers in breeding small scale poultry.
Said by Ryan Brocklesby, General Manager – ADM's Animal Nutrition Vietnam & Cambodia: "ADM Cares projects aim to support sustainable livelihood development for disadvantaged households, and this project affirms our commitment to support farming households by equip them with resources and skills to achieve more success and efficiency in poultry production".
With a value of up to 1.725 ​​billion VND (equivalent to 75,000 USD) and being implemented over a period of 8 months, the project promotes sustainable agricultural development by equipping farmers with knowledge and techniques to raise chickens.
Accordingly, 130 farmers participating in the project will be provided with a support package consisting of 100 fully vaccinated chicks, cages - equipment, and animal feed; at the same time, these farmers will be also participated in a training program on poultry farming techniques.
Through the project, production groups /farmers will be consulted and connected with product consumption partners to distribute products to the market.
Dai Kiet
---