Headline:
H-U-G
Category: Products » Oral powders, |
Read: 3403 |
Print
| Text size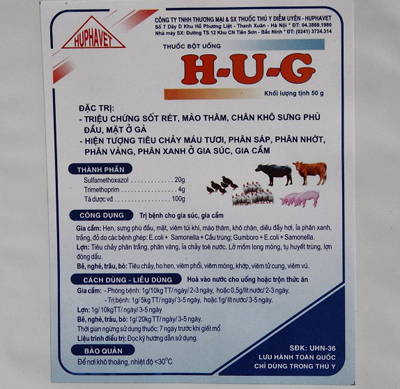 Classification: Powder - Drug Package
Ingredients: - Sulfamethoxazole.
- Trimethoprim.
- Excipients.
Application: - Poultry: Treatment of asthma, swelling of the head, face, inflammation of the air sacs, crested dark, dry feet, kite flatulence, diarrhea.
- Pigs: Treatment of diarrhea, foot and mouth disease, haemorrhagic septicemia, swine seal.
- Calves, cattle: Treatment of diarrhea, inflammation of the nail, pneumonia, mastitis
Updated: 10/23/2014
Source Huphavet
Other products...