Headline:
Hupha - Cox
Category: Products » Oral solution, |
Read: 2542 |
Print
| Text size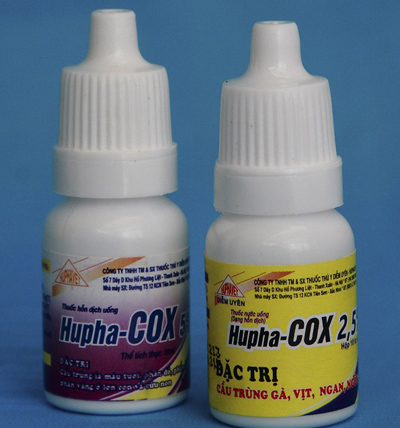 Classification: Oral medications - oral drug vials
Ingredients:
- Toltrazuril.
- Solvents enough.
Uses: Preventing and treating coccidiosis in poultry. With symptoms: thirst, bloody stools or bright red, brown wax in chickens, ducks, quail, geese.
Updated: 10/25/2014
Source Huphavet
Other products...