Headline:
Hupha- Marbocyl
Category: Products » Injectable solution, |
Read: 3574 |
Print
| Text size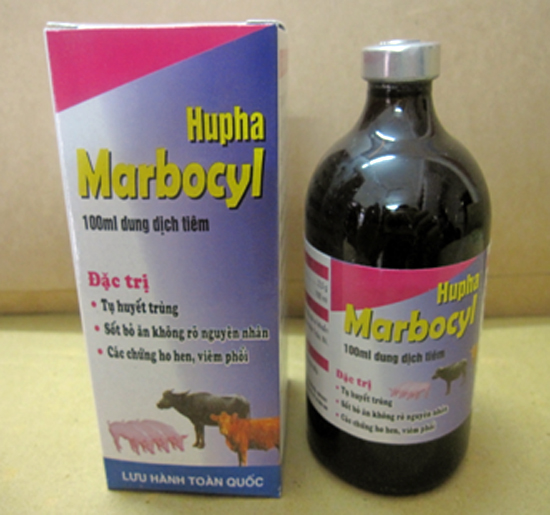 Sort by: Drug injection - injecting drug vials
Ingredients:
- Marbofloxacin.
- Solvent enough.
Uses: Treatment of respiratory infections caused by bacteria sensitive to Marbofloxacine on cattle, pigs.
Updated: 10/28/2014
Source Huphavet
Other products...