Headline:
Hupha-SCP-Coccidiosis
Category: Products » Oral powders, |
Read: 3264 |
Print
| Text size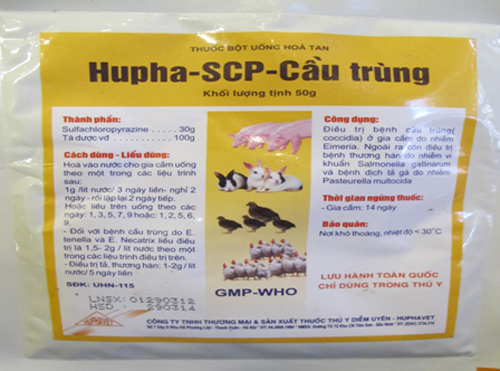 Classification: Powder - Drug Package
Ingredients:
- Sulfachloropyrazine.
- Excipients.
Uses: Treatment of coccidiosis (coccidia) Eimeria infections in poultry. Also the treatment of typhoid fever caused by infection with Salmonella gallinarum and fowl cholera Pasteurella multocida infection.
Updated: 11/04/2014
Source Huphavet
Other products...